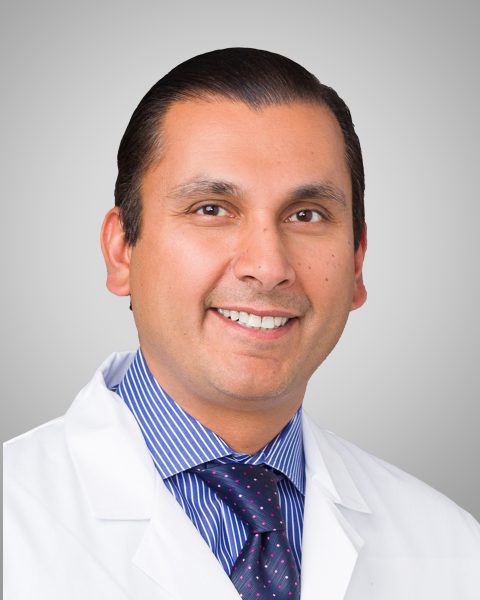 Dr. Mehdi is a Board-certified medical oncologist who genuinely cares about his patients. He has dedicated his career to developing more effective methods of treating cancer by focusing on the entire individual. Pairing state-of-the-art medical treatments with support services, Dr. Mehdi has brought a true comprehensive cancer care facility to Nevada.
Having been ranked among America's "Top Oncologists," Dr. Mehdi continues to be a leader in advanced cancer research through his collaboration with Cancer Trial Support Units funded by the National Cancer Institute.
Prior to co-founding Hope Cancer Care of Nevada, Dr. Mehdi obtained an extensive amount of training and education from some of the world's most renowned institutions. After graduating from the prestigious Aga Khan University Medical College in Karachi, Pakistan, Dr. Mehdi had the honor of being appointed Chief Resident during his residency in internal medicine at Case Western Reserve University at St. Vincent Hospital in Cleveland, Ohio. He then went on to practice for more than five years at the Comprehensive Cancer Center at St. Francis Hospital in Topeka, Kansas. Dr. Mehdi is also Board-certified in internal medicine and has completed a fellowship in medical oncology at the Providence Cancer Institute in partnership with the University of Michigan, Ann Arbor.
Dr. Mehdi is also a member of several professional organizations, including the American Medical Association (AMA) and the American Society of Clinical Oncology (ASCO).
When away from the office, Dr. Mehdi enjoys spending time with his wife, who is also a respected healthcare attorney in Las Vegas, and their three beautiful children. They both work tirelessly in hope that they can raise their children in an era where cancer care and research will help lessen the impact of cancer for families across the world.
Mar 17th, 2023
Always friendly and professional. Always accommodating. I have all the confidence in the doctors and staff. I'm so happy that Hope has been here for me.
Mar 10th, 2023
I highly recommend Dr. Mehdi and his team.
Mar 7th, 2023
I was treated with kindness and care from the front desk on to vitals, lab work, shots and prognosis.
Mar 4th, 2023
I have been under Dr Mehdi's care for over three months for pancreatic cancer and He and the wonderful people he works with are life savers at Hope cancer center. My tumor is more than half gone and I will be forever grateful for their care and prayers. He is a very intelligent doctor. God is guiding him, I can tell. Thank you Dr. Mehdi. Nancy Wyatt
Mar 4th, 2023
Very caring people. Great that care is given here instead of going to Las Vegas.Julie in the treatment room is wonderful. Always remembers you and make you comfortable.