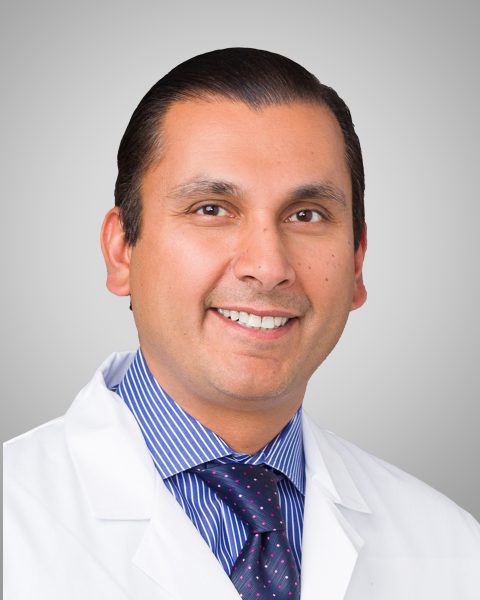 Dr. Mehdi is a Board-certified medical oncologist who genuinely cares about his patients. He has dedicated his career to developing more effective methods of treating cancer by focusing on the entire individual. Pairing state-of-the-art medical treatments with support services, Dr. Mehdi has brought a true comprehensive cancer care facility to Nevada.
Having been ranked among America's "Top Oncologists," Dr. Mehdi continues to be a leader in advanced cancer research through his collaboration with Cancer Trial Support Units funded by the National Cancer Institute.
Prior to co-founding Hope Cancer Care of Nevada, Dr. Mehdi obtained an extensive amount of training and education from some of the world's most renowned institutions. After graduating from the prestigious Aga Khan University Medical College in Karachi, Pakistan, Dr. Mehdi had the honor of being appointed Chief Resident during his residency in internal medicine at Case Western Reserve University at St. Vincent Hospital in Cleveland, Ohio. He then went on to practice for more than five years at the Comprehensive Cancer Center at St. Francis Hospital in Topeka, Kansas. Dr. Mehdi is also Board-certified in internal medicine and has completed a fellowship in medical oncology at the Providence Cancer Institute in partnership with the University of Michigan, Ann Arbor.
Dr. Mehdi is also a member of several professional organizations, including the American Medical Association (AMA) and the American Society of Clinical Oncology (ASCO).
When away from the office, Dr. Mehdi enjoys spending time with his wife, who is also a respected healthcare attorney in Las Vegas, and their three beautiful children. They both work tirelessly in hope that they can raise their children in an era where cancer care and research will help lessen the impact of cancer for families across the world.
Sep 7th, 2023
I met Dr. Mehdi today and was thoroughly pleased. What a knowledgeable and kind doctor! His PA, Josh, was beyond amazing. He HEARD me and explained all my questions without intimidation! How rare! How fantastic!! And let me not forget the kind nurse, Tiffany, who gave me my shot that I barely felt! Hope Cancer, you are doing great!!!
Aug 10th, 2023
I love the people they are very good loyalty people I really appreciate them for all the kindest. God bless.
Jul 24th, 2023
I never expected to get HPV cancer. All the staff at Hope cancer center have been so wonderful over the past year. We even had a night at the ballpark recently.
Jul 14th, 2023
Dr. Mehdi is a physician that listens and works in conjunction with the patient. This is an attribute that helps to reassure a patient in their oncological journey.
Jul 8th, 2023
We have been so impressed with Dr. Mehdi and his entire staff. Going in for our first meeting, the anxiety was high. But he assured us that the cancer was highly treatable. Such a relief. And we can't say enough about the staff. Always smiling, friendly, and helpful. So thankful we found this Doctor!